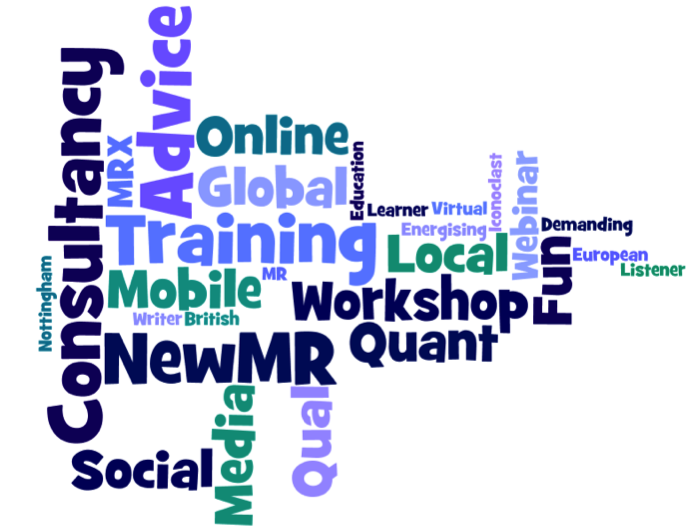 The Future Place provides consultancy, training and assistance to a variety of private and public sector organisations, including several of the leading industry bodies, such as ESOMAR, MRS, and AMSRS.
Our field of speciality includes: pharma, B2B, social media, advanced analytics, and international research.
Visit our Workshops page to find out more about the range of workshops we are able to offer. Visit the NewMR website to find out about its free market research resources.