This half-day workshop will teach delegates the basics of Gamification, as well as how it can be utilised in different market segmentations. The delegates can expect to understand Gamification as an industry; its short history and how Gamification will be utilised with future technologies in just a few years.
The workshop will cover what the differences are between a Gamification and a Game and indeed, the mechanics that make a game a game. Delegates will learn about the various gamification techniques currently occurring in a multitude of industries globally, and what using Gamification has meant for businesses in terms of good and bad application and what makes 'good' and 'bad' Gamification and its effects on ROI. Delegates will have completed the workshop understanding Gamification principles, and how to use these principals to create personalized engagement for their consumers, clients and employees.
The workshop is suitable for entrepreneurs, creative departments, trend watchers, futurists and anyone looking to bring more fun, engagement and growth to business. Suitable for groups of 4 to 20 people.
Workshop Leader: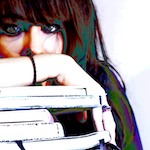 Betty Adamou
Chief Executive Officer
Research Through Gaming